company profile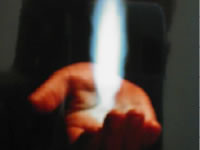 our company arkuweld Schweiss- und Schneidtechnik would gladly to build-up a partnership with your house. we have been placed our primary objective, to give you the best in consulting, a complete range of delivery and a special service/repair/maintenance offer to improve the economy of your enterprise.
our product range reaches expandable from base materials, welding wire, joining materials for soldering and brazing over the selling of welding power stations all the kind and equipment, accessories up to technical gases and suitable gas supply systems.
we are with our CCW engineer office your partner for special solutions of welding and cutting technical problems, for instance the rationalizing, analysing of economy, to calculate of welding database, projections and design, to observe the process of cutting and welding also to prepare and create the company quality standard according to ISO 9001, ISO3834, EN 15085, EN1090, AWS and so on. furthermore we hand over a cost calculation offer for welder education or special training in all qualification classes equal to ISO9606. in cooperation with our welding training centre we educate and drill the welder for their area of application.
we give you the guarantee for innovative products that are all the time comparable with the up to date level of techniques.